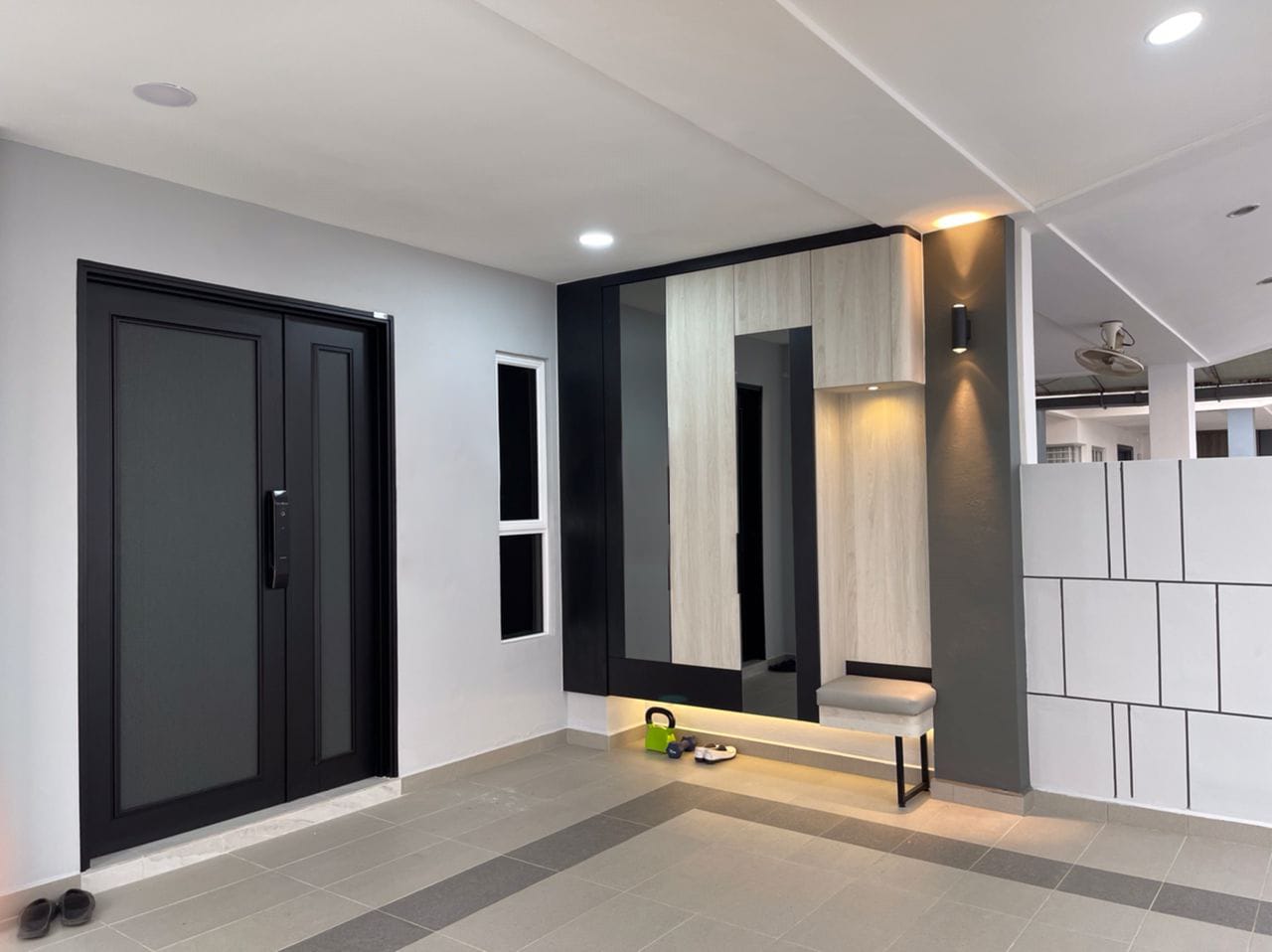 Benefits of choosing Security Doors made of 100% aluminium
The world isn't what it used to be. Society was once a safe, caring environment where people looked out for one another. Unfortunately, something went wrong somewhere along the way. This means that it is more important than ever to invest in security. This includes car alarms, security systems, digital security measures, and other devices. Today, we'll look at security doors and discuss some of the advantages of having them installed.
Criminals who target houses typically seek out houses that are easily accessible. A crook enjoys nothing more than an easy target, so if your home is unprepared for a robbery, you may become a victim. A sturdy security door sends a strong, firm message that such an incident will not occur.
Security doors help to improve the security of your home in a variety of ways. The main advantage of aluminium security doors is the enhanced security. Aluminium security doors are designed to provide enhanced security to your property. They are made of strong and durable materials that are difficult to break or pry open. They are more difficult to get through than a wooden or plastic frame, making them a reliable barrier against intruders.
The greatest advantage of aluminium doors is their durability, strength, and stability. Aluminium is known for its exceptional strength. The strength and quality of its products demonstrate this. They frequently outlast comparable products made of other materials. As a result, they are a popular choice for many property owners, particularly in industrial and commercial buildings. They are also used in modern homes to give them an industrial look.
Besides that, fully aluminium security door is also famous for its low maintenance. Aluminium security door is easy to clean and do not require any painting or staining, which makes them a cost-effective choice in the long run. If you would like to clean your security door, you may just simply clean it with wet microfiber cloth on a regular basis. It is resistant to corrosion, rust, and other types of wear and tear, which ensures that your door will last for many years without needing frequent repairs or replacements.
Not only that, aluminium security door can uplift the overall house exterior look as well. It comes in a wide range of styles and designs, allowing you to choose a door that complements your property's architectural style and aesthetic. They can be customized to match your preference, ensuring that your door is not only secure but also visually appealing.
Last but not least, another key advantage of these aluminium doors is their ability to withstand any climatic conditions. These doors have proven to be strong and weatherproof no matter where you live, whether on the coast or deep in the desert. They can withstand extreme temperatures and constant temperature changes without showing signs of wear and tear.
Main characteristics of DELUX AlutechDoor: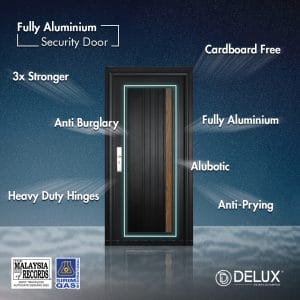 Alubotic System: No welding finishing comes with signature anti break-in clamping system. They are more difficult to get through than the other security with spot welding or silicon finishing, making them a reliable barrier against intruders.
Reinforced Aluminium Frame: 3x stronger than any other brands available in the market. Anti-prying and anti-burglary design ensures total peace of mind. The aluminium frame is also rust free and corrosion free, proven to last longer.
100% Fully Aluminium: Solid high quality aluminium construction with premium powder coated matt finishing. Most importantly, it is free from any cardboard material to avoid termite infestation and damages.
Advanced 2-IN-1 Lock System: Engineered for top security with an exclusive quick unlock mechanism for keyless emergency exit. This creates convenience for the customers, as they can simply lock or unlock the door with just one twist.
If you are interested in DELUX's products, you may visit our website at www.mydelux.com.my or contact us at +603 8066 8804 to find out more.