An Extra Shield to Protect Your Loved Ones
In today's era, an autogate serves a dual purpose in a home. It's not just about enhancing the security of your property; it also stands as an important role in uplifting the aesthetics of your house. As homeowners increasingly seek the perfect blend of safety and style in their gate choices, DELUX UniGate steps in with a feature that makes a significant difference – the infrared sensor safety feature.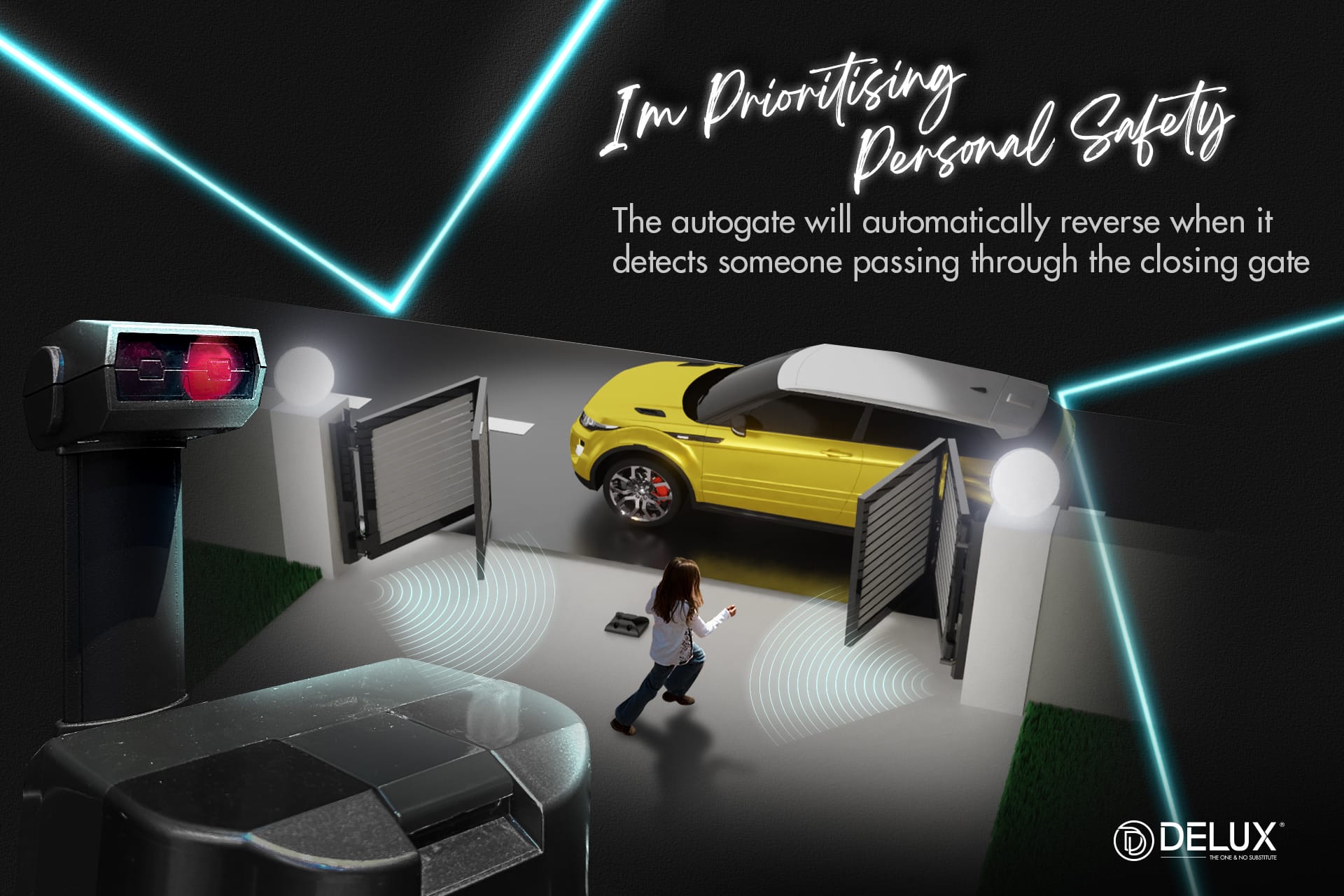 DELUX UniGate incorporates a feature known as the infrared sensor, designed to prevent accidents, particularly involving children that are playing in front of the gate. If your DELUX UniGate begins to close, but there are kids in close proximity who may not be aware of the gate's movement, the autogate takes immediate action. It detects their presence and automatically reverses, ensuring their safety.
One might wonder about the limitations of the infrared sensor, as it doesn't distinguish between family members and potential intruders. Some might even argue that this feature could pose a risk in an autogate system. However, the primary purpose of this technology is clear – to safeguard the well-being of your loved ones, and even your car from any potential autogate-related harm.
To address concerns about potential intruders, DELUX UniGate offers solutions. In the event the gate reverses, you can quickly trigger the panic alarm using your remote control. This alarm serves as an alert to your neighbors or anyone nearby. Additionally, you can reverse your car immediately from the car porch and contact the police authorities, ensuring that intruders are kept at bay.
With DELUX UniGate, your safety is in reliable hands. You can rest easy, knowing that every feature, including the infrared sensor, is meticulously designed to prioritize the well-being of your family and properties. Experience true peace of mind with DELUX UniGate as it seamlessly blends safety with style in a single, sophisticated package.
If you are interested in DELUX's products, you may visit our website at www.mydelux.com.my or contact us at +603 8066 8804 to find out more.