Corporate Social Responsibility DELUX considers itself blessed to have been granted the opportunity to engage in various CSR programmes that aid those in need. We are grateful to the society for making us who we are today, as one of DELUX's basic values, "Gratitude and Cherish," states. As a result, as long as DELUX has the capability, we will not stop and continue to contribute back to the society by helping and protecting it.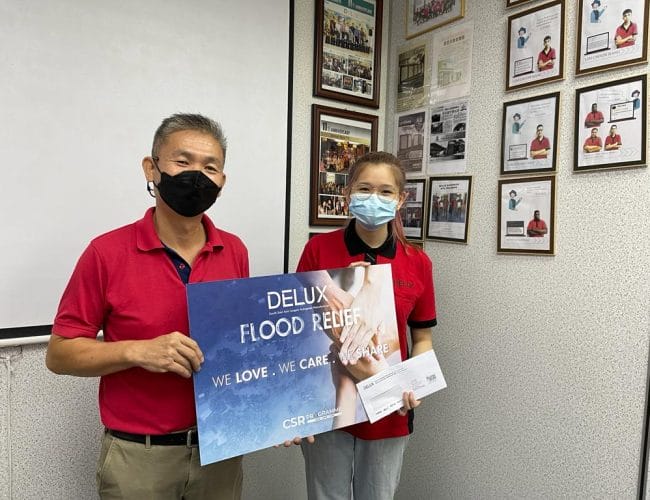 In December 2021, we experienced and witnessed the most devastating flood in many years, leaving countless Malaysians displaced and stranded in their own homes, including our very own staff. We are grateful to be providing our affected employees with some flood relief so that they can rebuild their homes and keep their loved ones safe again.
The founder and chairman of DELUX, Datuk Dylan Chui, has coincidently went back to his alma mater and found out that the school gate was rusty, old, and almost crumbling. As there are financial issues with the school, the school is unable to change a new gate. So, he thought that he could also help by giving back to his alma mater, and implemented the "Gate to School" programme.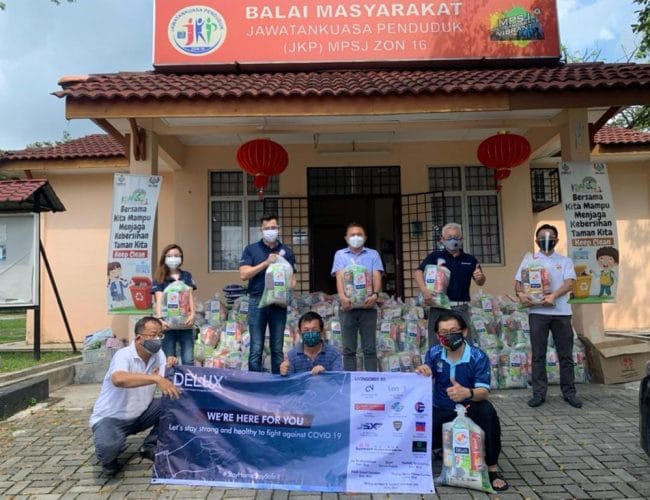 The COVID-19 pandemic was indeed tough, and many others are starving because they lost their source of income. Hence, DELUX has taken part to contribute back to the society and help the needy through the White Flag Campaign while we continue to fight against it.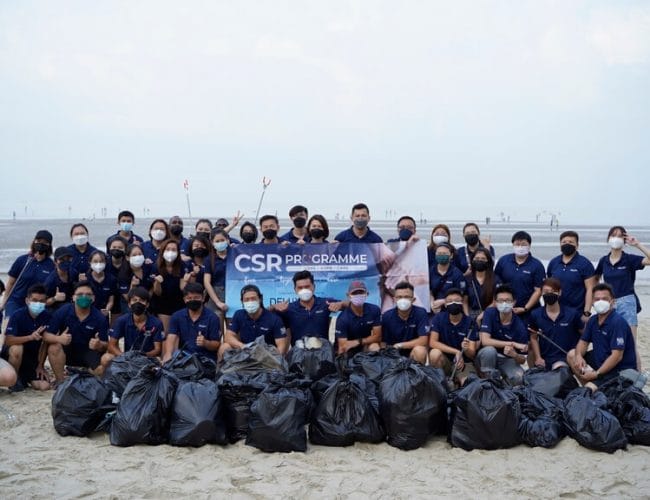 DELUX has led its members to went for beach cleaning to keep the environment clean and safe for everyone. We do not only care for humankind but the environment too. Now, we've taken our part to protect and preserve it and hope everyone can continue the effort by not littering!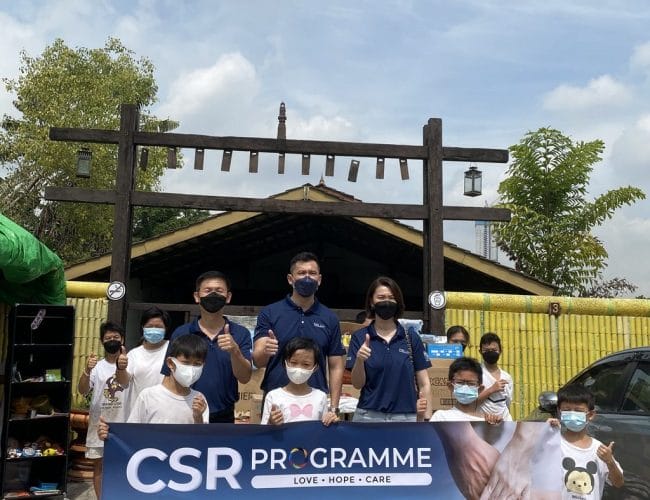 DELUX is feeling blessed to be given the opportunity to participate in a CSR Program at Homecare center with the donation of food supplies. The purpose is to take part of the society to provide help to the needy when we have the capability to do so.