The 1st Fully Aluminium Security Door System in Malaysia
DELUX is the first company in Malaysia that manufactures fully aluminium security doors since 2017. We made this happened because we know the advantages of aluminium security doors and we also strive to achieve our mission to "Improve people's quality of life through design and R&D".

Alubotic, "Securing your home from break-ins"
The first fully Aluminium security door in Malaysia since 2017
Equipped with Alubotic® anti-break in system
3x stronger than any other brand in the market
With 3mm thickness
Trendy design security door
Elegantly designed with inner door panels
Rust-free and 100% anti-termite
A security door is no ordinary door. To be able to provide the needed security for your home, it is made of high-quality and robust materials like aluminium. Due to its high-quality materials, security doors can last for as long as your house does. Apart from that, it doesn't need much maintenance. A fully aluminium security door has more color and design options than a wooden one. Aluminium can be powder coated for various looks and finishes.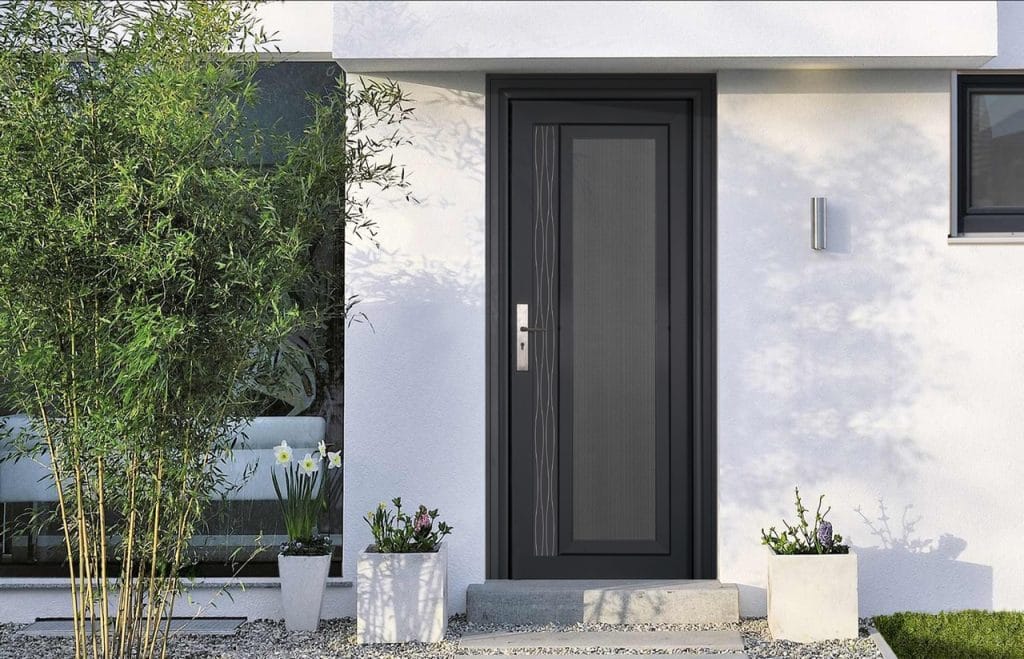 Equipped with Alubotic® anti-break in system
DELUX has invented its very own signature anti-break in clamping system providing better security, where there is no welding finishing. Compared to other brands in the market, their security door is finished with spot welding and silicone, hence it is easier to break in.
DELUX AlutechDoor security door is completely free from cardboard material. A typical door with cardboard substances in the inner frame is quite susceptible to termite issues. Hence, a fully aluminium security door is completely protected from termite infestation and damage, and completely impervious to all rust and corrosion.
A fully aluminium security door has a lower maintenance cost than any other type of door due to its longer life span. The aluminium material is also corrosion-resistant, providing weatherproof quality and suitable in Malaysia. An aluminium door requires no periodical or annual expenditure on paint or polish, it can be cleaned easily by dusting and washing.
DELUX AlutechDoor security door is using fully aluminium material with a premium powder-coated matt finish. The solid high-grade aluminium construction of the aluminium security door provides top quality assurance and proven durability. Compared to non-aluminium doors, it is integrated with other materials such as mild steel hardboard. Hence, rust may appear after a few years of usage.
Elegantly designed with inner door panels
DELUX AlutechDoor is a great way to strengthen your home's security. The fully aluminium security door is also proven to be extra safe while allowing natural sunlight and better air ventilation into the house without compromising on its security. A good visual deterrent, it is pocket-friendly and comes in a variety of styles and colours that suit all types of homes.
3x Stronger with 3mm extrusion reinforced aluminium frame
DELUX's fully aluminium security door is 3 times stronger than any other brand available in the market. The reinforced aluminium frame enhances the durability of the security door, making it more challenging to break in and ensuring total peace of mind for the homeowners.
Create & design your own desired door now!