Inspiring the Future of Digital Marketing: UMK Students' Corporate Visit to DELUX
At DELUX, we recently had the pleasure of hosting a group of enthusiastic students from Universiti Malaysia Kelantan (UMK) for a corporate visit. The visit not only provided us with an opportunity to extend a warm welcome but also allowed us to share valuable insights on the dynamic world of digital marketing. Alongside our discussions on digital business transformation, we took the opportunity to showcase two innovative products in our portfolio: Trackless Folding Autogates and Fully Aluminium Security Doors. This article highlights how the corporate visit became a platform to inspire the future generation of digital marketers while introducing them to cutting-edge solutions in home security.
A Warm Welcome and Mutual Excitement
Welcoming the UMK students to our premises was a delightful experience for the team at DELUX. As a leading manufacturer of innovative home security solutions, we believe in fostering knowledge sharing and collaboration between academia and industry. This corporate visit provided an excellent platform to bridge that gap and ignite enthusiasm for both digital marketing and our state-of-the-art products.
Digital Marketing Insights and Inspiring Minds
During the engaging session on digital business transformation, our experts provided valuable insights on the power of digital marketing in today's fast-paced business landscape. We discussed the significance of effective online presence, customer engagement strategies, and leveraging data for informed decision-making. The students had the opportunity to explore the potential of digital marketing and how it can propel businesses to new heights.
Introducing DELUX UniGate
As part of the corporate visit, we introduced the UMK students to our trackless folding autogate system. This innovative solution combines convenience, security, and space-saving benefits. By eliminating the need for a traditional track, these autogates offer smooth and silent operation while optimizing space utilization. The students witnessed firsthand how these advanced autogates enhance security and seamlessly blend with modern architectural designs.
Discovering DELUX AlutechDoor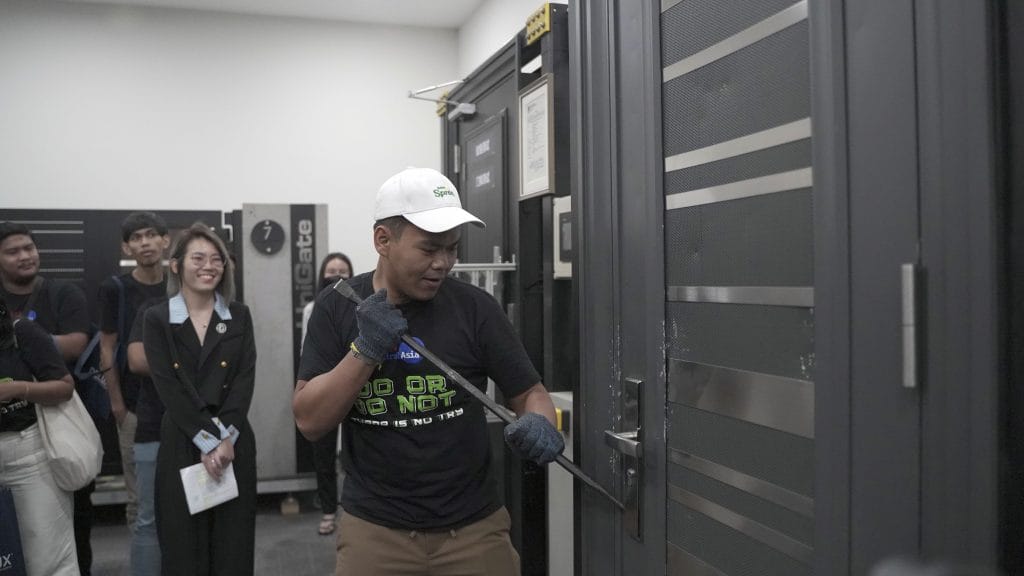 In addition to the autogates, we showcased our fully aluminium security doors during the visit and allows the students to actually test the durability of AlutechDoor. These doors provide robust protection while exuding elegance and sophistication. Crafted from high-quality aluminium, they offer exceptional durability, resistance to weather elements, and enhanced security features. The students gained insights into the importance of reliable security solutions for residential and commercial properties, understanding how these doors provide both safety and aesthetic appeal.
Empowering Future Innovators
Through this corporate visit, we aimed to empower the UMK students with knowledge about digital marketing's potential and the latest advancements in home security. We encouraged them to think creatively, embrace technological advancements, and consider the holistic integration of digital marketing strategies in promoting innovative products like trackless folding autogates and fully aluminium security doors.
Seizing Exciting Possibilities
The enthusiasm displayed by the UMK students during the visit was remarkable. They recognized the immense potential of digital marketing and the value of innovative home security solutions in today's market. By exploring trackless folding autogates and fully aluminium security doors, they witnessed firsthand the possibilities for enhancing convenience, aesthetics, and security in residential and commercial properties.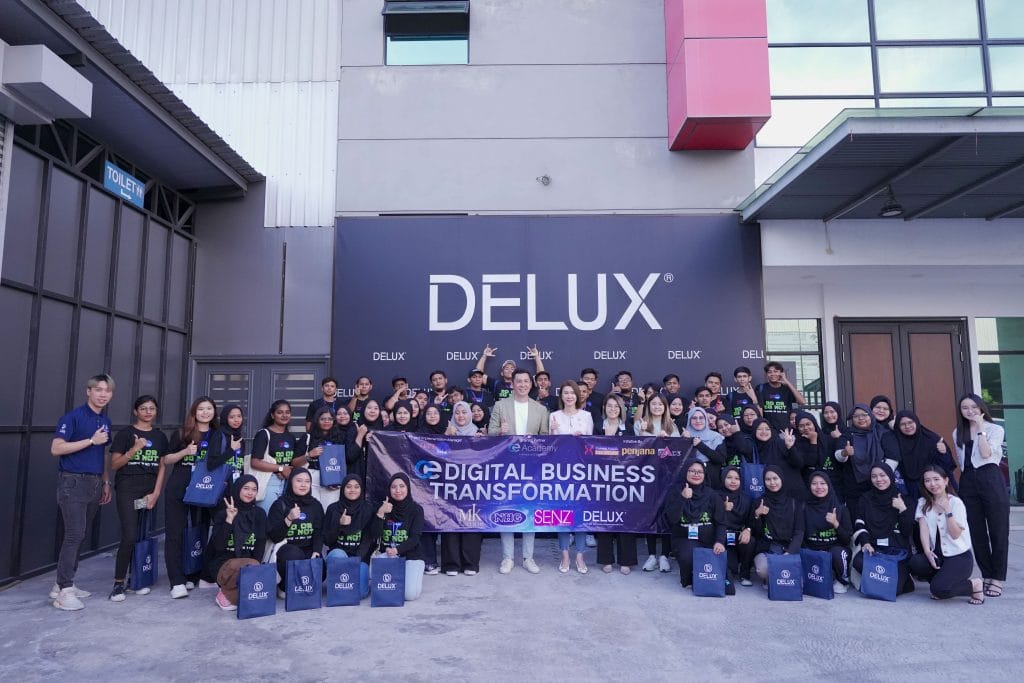 The corporate visit by UMK students to DELUX proved to be an inspiring and enlightening experience. As we shared insights on digital marketing and the dynamic world of business transformation, we also introduced the students to our trackless folding autogates and fully aluminium security doors. By nurturing their entrepreneurial spirit and showcasing cutting-edge solutions, we hope to contribute to their future success in digital marketing while emphasizing the importance of innovative home security. We remain excited about the potential impact these bright minds will make in both the digital marketing and home security realms.
If you are interested in DELUX's products, you may visit our website at www.mydelux.com.my or contact us at +603 8066 8804 to find out more.