DELUX intends to open Malaysia's largest trackless autogate showroom by the end of this year.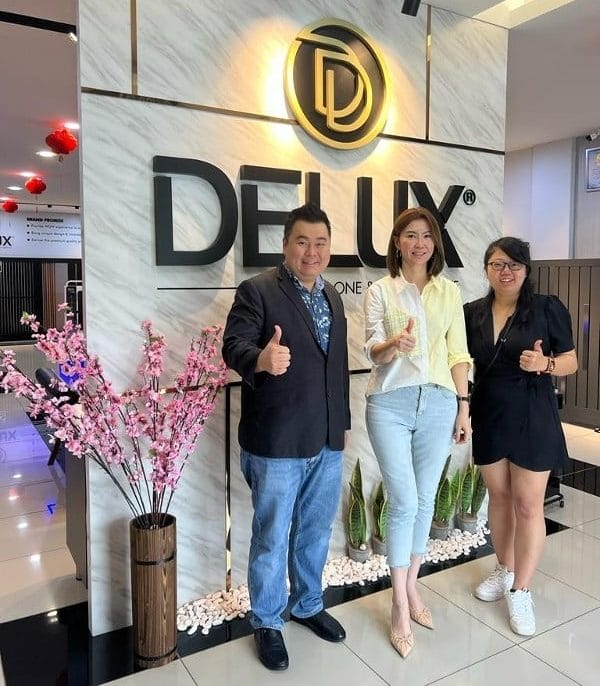 DELUX Holdings, Southeast Asia's leading manufacturer of trackless autogates and security doors, plans to open Malaysia's largest showroom in the Puchong area by the end of this year. The decoration work is currently in full swing, and the showroom covers an area of more than 20,000 square feet.
On Monday (30th), Luo Junyao (left), senior executive of the "China Press" North Malaysia Business Development Department, and Cai Kaiying (right), a brand content reporter in the North Malaysia area, went to the DELUX showroom for a corporate visit, and Chui Yunfei (middle), the executive director of DELUX accepted the interview with enthusiastic confession, formed a very happy communication with China Press.
"Taking from society and giving it back to the community," DELUX Holdings (M) Sdn. Bhd. implement the "Gate to School" programme with the purpose of helping 100 schools to replace their old rusty gate to ensure that the students are studying in a safety schooling environment. Up until date, DELUX has benefited more than 20 schools so far, and more schools are awaiting approval.
Chui Yunfei stated that the company hopes to help schools all over Malaysia. All schools are welcome, whether they are Chinese, Malay, or Tamil schools. As long as they are in need, they can apply to change the school gate. For details, please click here.
If you are interested in DELUX's products, you may visit our website at www.mydelux.com.my or contact us at +603 8066 8804 to find out more.