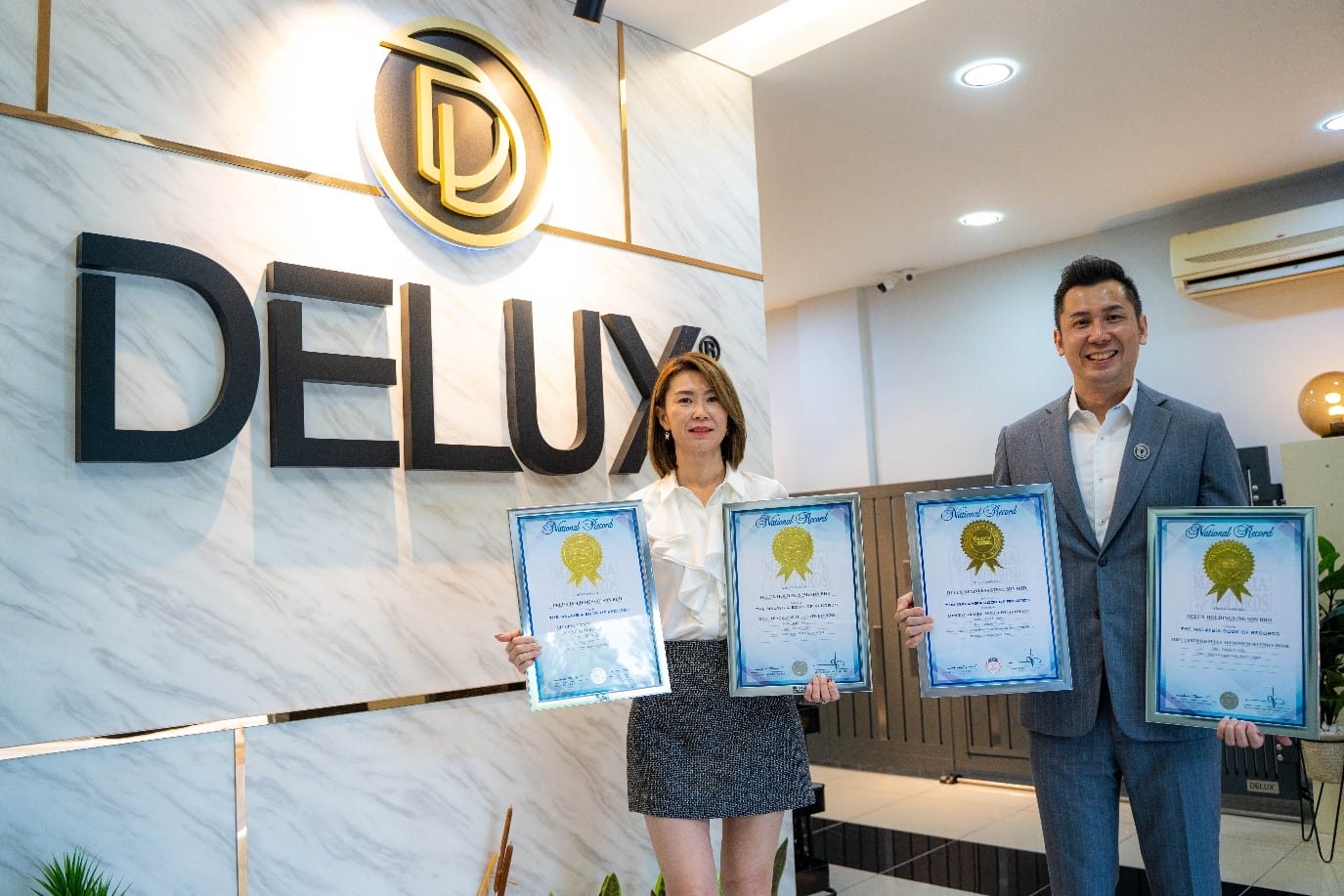 DELUX is sweeping the board. We did not break just 1 record but 3! We would like to grab to chance to thank you Malaysia Book of Records for recognising us and our achievements. We are so grateful to be given these titles.
Biggest Trackless Autogate Manufacturing Factory 2022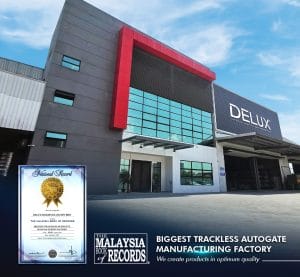 From a team of 3 siblings, starting off with only a factory size of 2,000sqft, DELUX has successfully expanded our factory size to 100,000sqft, with a team of more than 200 members working together to make things possible, and has been recognized as the biggest trackless autogate manufacturing factory in Malaysia. Most importantly, the in-house production creates another advantage where the product finishing is near to perfect as the weather condition might affect some of the production.
First Certified Fully Aluminium Security Door 2022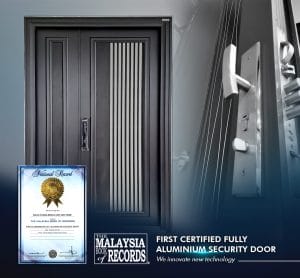 DELUX recognized the issue of wooden door and is the first company in Malaysia that manufactures fully aluminium security doors since 2017, knowing the advantages of aluminium security doors and how they can help the homeowners. Besides that, DELUX's fully aluminium security door, AlutechDoor, is also SIRIM tested and certified that it can be used up to 50,000 cycles. It is to ensure the product quality and increase the confidence of the customers.
Most Trackless Autogate Designs 2022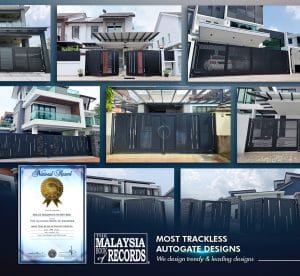 Due to an increasing number of the product design requirements from customers, DELUX has established our own design department to fulfil the customers' demand, where customers can describe their preferred design specifications. We built our own brand of design, and constantly developing modern designs to best fit the market trend. DELUX will also conduct survey and research on the current trend and create design that best match the audience's preference. Up until now, DELUX have more than 1,250 designs and it's customizable.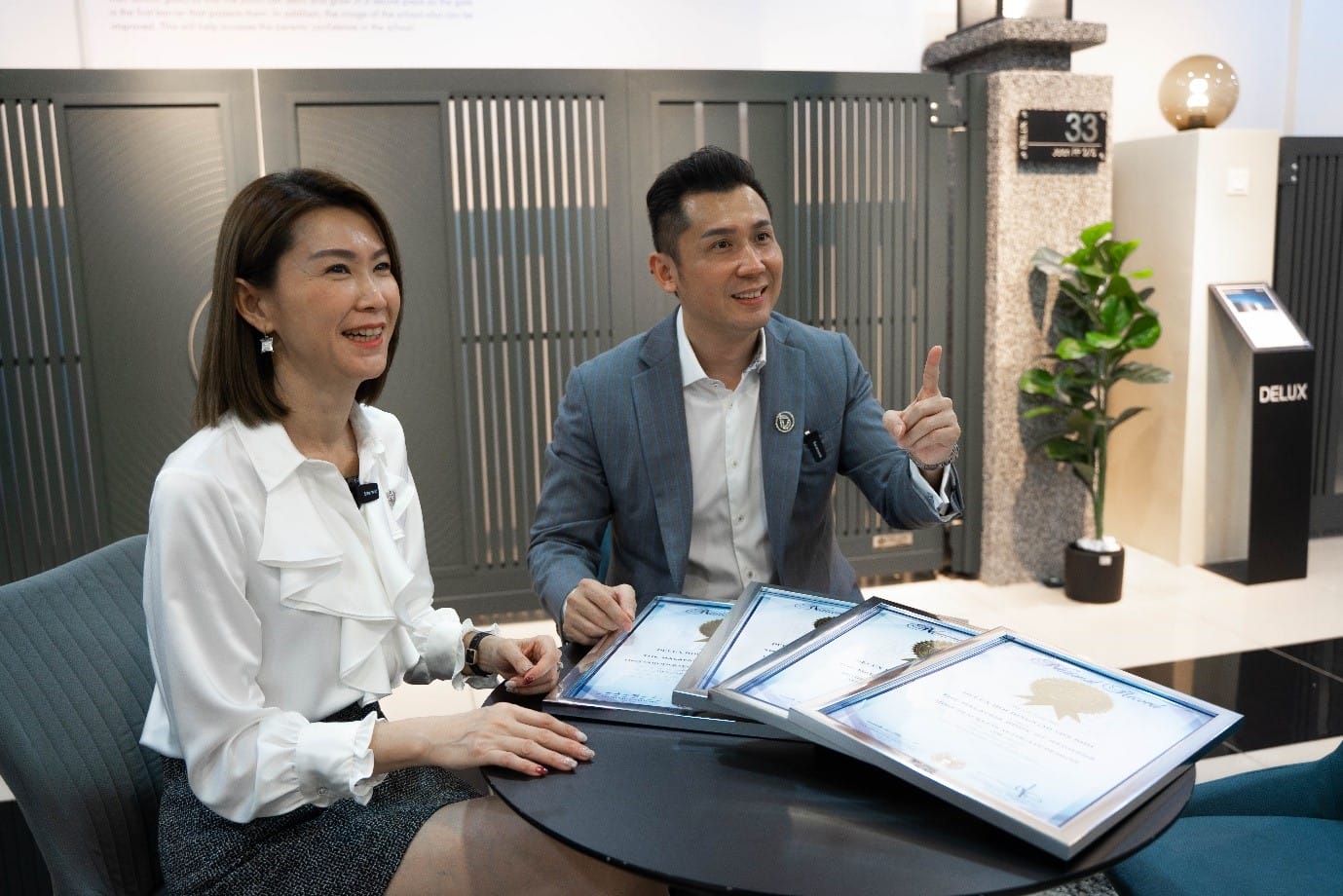 "Glad to achieve more recognitions from The Malaysia Book of Records. We're ready for the next." The founder of DELUX, Datuk Dylan Chui spoke with an exciting and ambitious manner.
The managing director of DELUX, Wendy Chui then added: "We're eager to push our limits for bigger challenge and breakthrough. With the team with have now, I am certain that we will be able to achieve more in the future."
We have been setting the benchmark in the industry and we aren't going to stop. In near future, We are so ready to unlock more achievements.
If you are interested in DELUX's products, you may visit our website at www.mydelux.com.my or contact us at +603 8066 8804 to find out more.