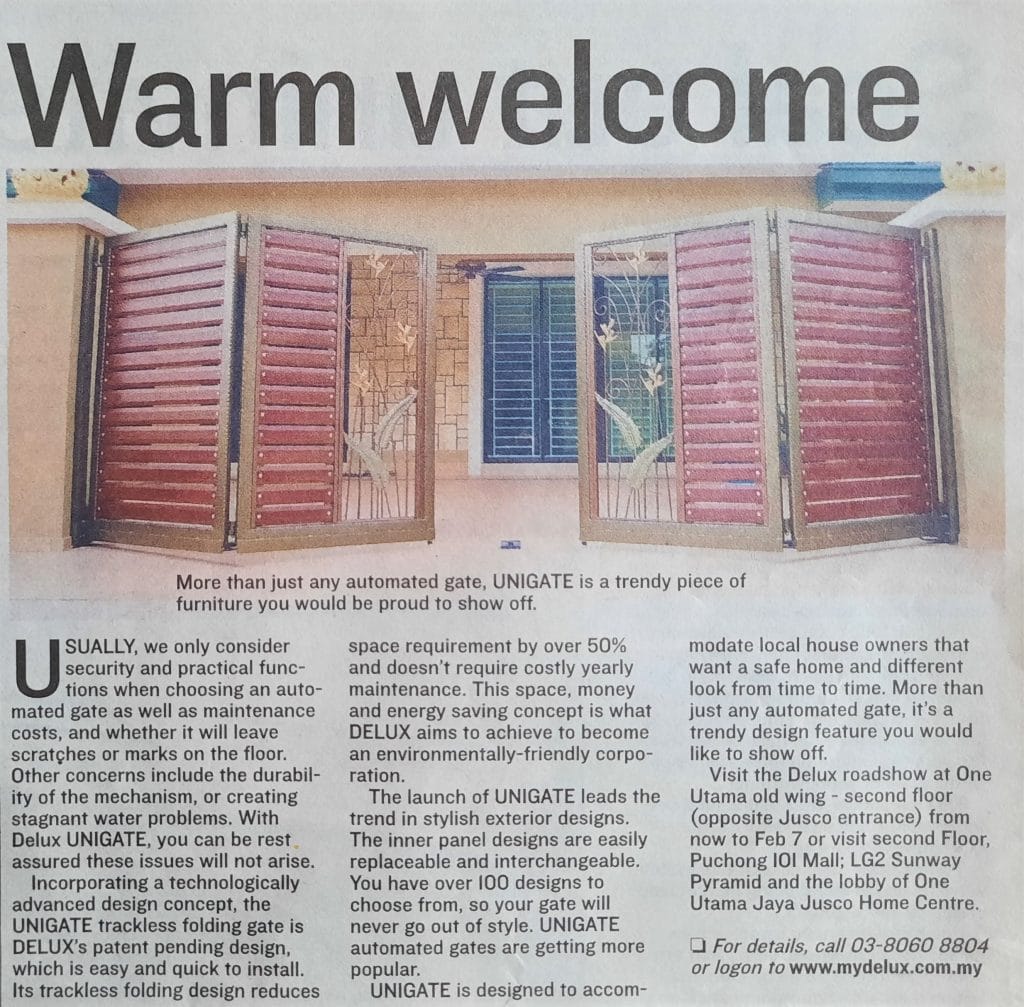 Usually, we only consider security and practical functions when choosing an automated gate as well as maintenance costs, and whether it will leave scratches or marks on the floor. Other concerns include the durability of the mechanism, or creating stagnant water problems. With DELUX UniGate, you can be rest assured these issues will not arise.
Incorporating a technologically advanced design concept, the UniGate trackless folding gate is DELUX's patent pending design, which is easy and quick to install. Its trackless folding design reduces space requirement by over 50% and doesn't require costly yearly maintenance. This space, money and energy saving concept is what DELUX aims to achieve to become an environmentally-friendly corporation.
The launch of UniGate leads the trend in stylish exterior designs. The inner panel designs are easily replaceable and interchangeable. You have over 100 designs to choose from, so your gate will never go out of style. UniGate automated gates are getting more popular.
UniGate is designed to accommodate local house owners that want a safe home and different look from time to time. More than just any automated gate, it's a trendy design feature you would like to show off.