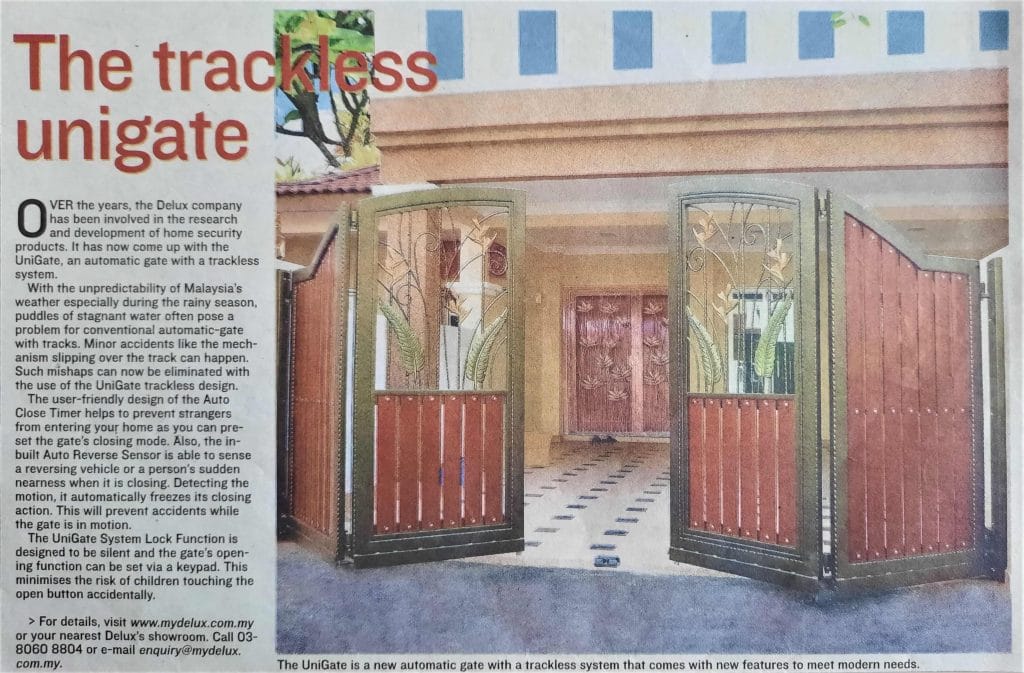 Over the years, the DELUX company has been involved in the research and development of home security products. It has now come up with the UniGate, an automatic gate with a trackless system.
With the unpredictability of Malaysia's weather especially during the rainy season, puddles of stagnant water often pose a problem for conventional automatic-gate with tracks. Minor accidents like the mechanism slipping over the track can happen. Such mishaps can now be eliminated with the use of the UniGate trackless design.
The user-friendly design of the Auto Close Timer helps to prevent strangers from entering your home as you can preset the gate's closing mode. Also, the inbuilt Auto Reverse Sensor is able to sense a reversing vehicle or a person's sudden nearness when it is closing. Detecting the motion, it automatically freezes its closing action. This will prevent accidents while the gate is in motion.
The UniGate System Lock Function is designed to be silent and the gate's opening function can be set via a keypad. This minimises the risk of children touching the open button accidentally.