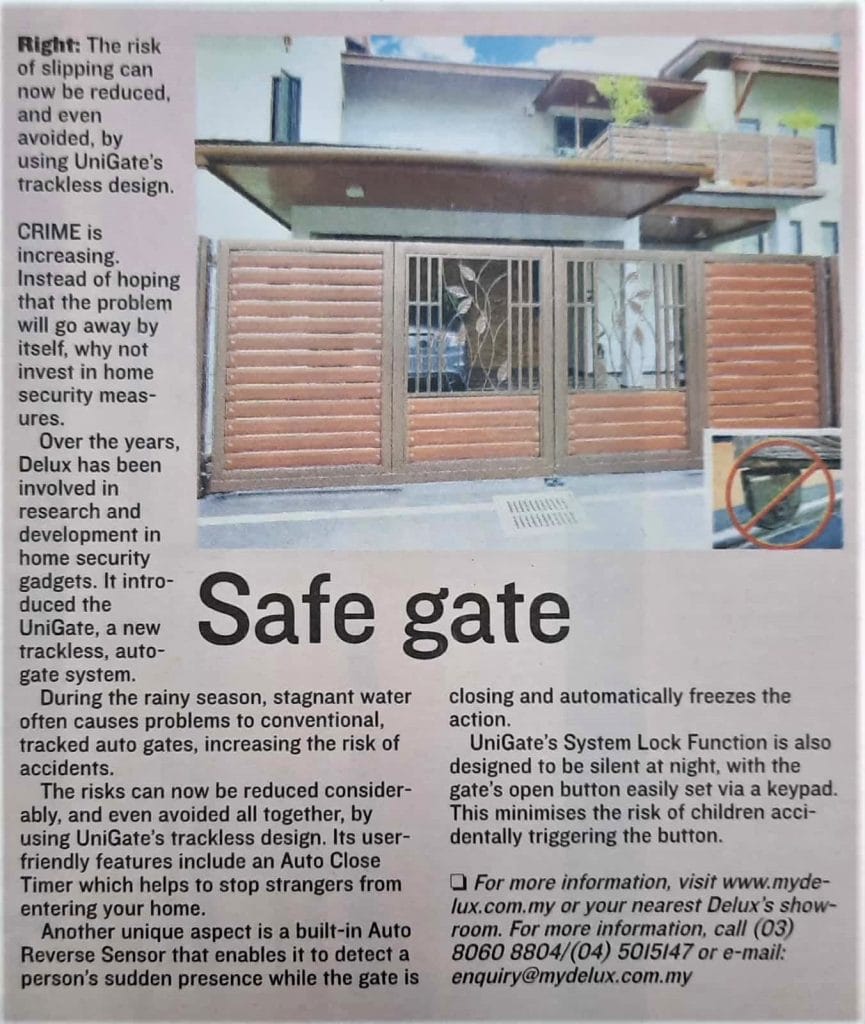 Crime is increasing. Instead of hoping that the problem will go away by itself, why not invest in home security measures.
Over the years, DELUX has been involved in research and development in home security gadgets. It introduced the UniGate, a new trackless, autogate system.
During the rainy season, stagnant water often causes problems to conventional, tracked auto gates, increasing the risk of accidents.
The risks can now be reduced considerably, and even avoided all together, by using UniGate's trackless design. Its user friendly features include an Auto Close Timer which helps to stop strangers from entering your home.
Another unique aspect is a built-in Auto Reverse Sensor that enables it to detect a person's sudden presence while the gate is closing and automatically freezes the action.
UniGate's System Lock Function is also designed to be silent at night, with the gate's open button easily set via a keypad. This minimises the risk of children accidentally triggering the button.