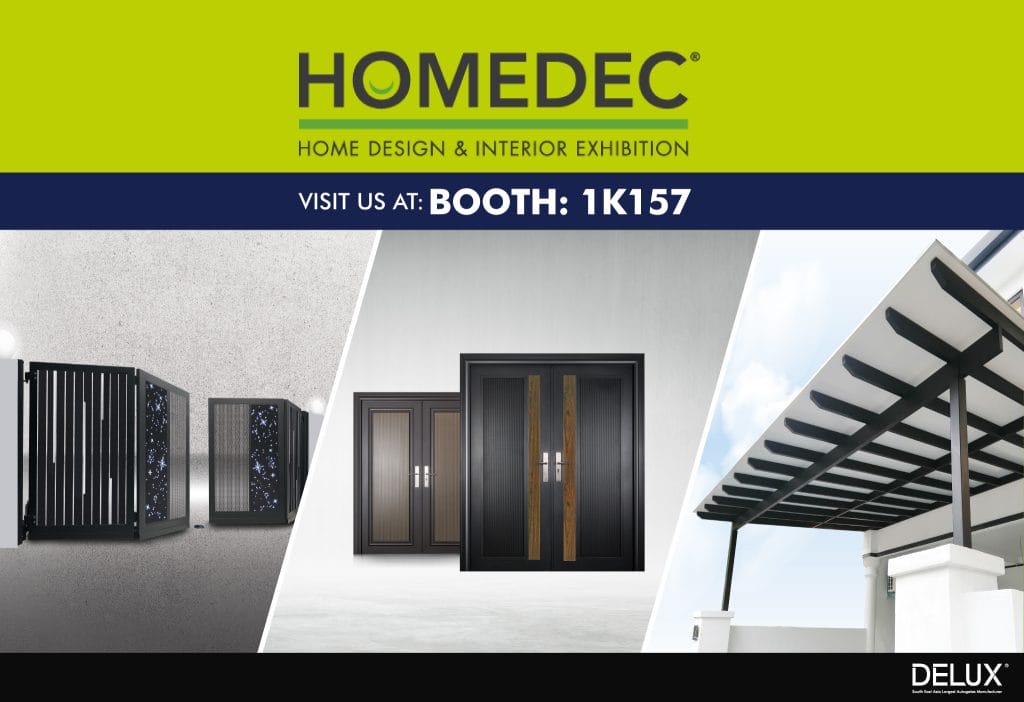 Recently, DELUX have received many enquiries about the HOMEDEC exhibition, so we're going to answer everyone now.
Q: Will you participate the HOMEDEC.
🚪: Yes, from 29/04/2021 to 02/05/2021, we can meet at KLCC HOMEDEC, Hall 1.
Q: What products will you show?
🚪: We will have Ultra-fold UniGate, Rainbow LED UniGate, Polyroof X25, 6mm ACP and Alutech door.
Q: Is there any promotion?
🚪: Sure! RM 5,000 instant rebate for our selected gate design and many more discount for our DELUX's product! You know what our corporate HQ showroom will have the same promotion as well.
DELUX Trackless Autogate is fixed to the pillar with 12 brackets and also build in with 30pcs of copper stainless steel bearing, thus making it highly durable and sturdy. With the premium powder coated finishing able to withstand the wear and tear of everyday use. Therefore, there is no annual maintenance is needed. Also, the latest Ultra-fold 6 panels trackless autogate can reduces up to 60% of front entrance space, no car get scratched by the gate and easy reversing the car! Further more, DELUX develop the 1st Rainbow LED trackless autogate that can controlled with phone App. You can adjust the LED colour, lighting adjustment and more!
Beside that, Alutechdoor & Polyroof signature products are having special promo! Don't miss the chance! Do come over to check it out and we will see you!