Enhancing Home Convenience with Innovative Solutions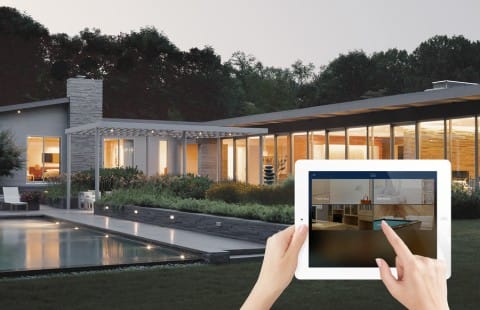 We all want to have a comfortable home, which is why we always try to buy new appliances or remodel parts of our homes, which we don't enjoy anymore. In this article, we will tell you how to make your home safer and more convenient, which will make you enjoy it even more. Here are some ways you can make your home more convenient using a combination of innovative technologies:
I. Trackless Folding Autogate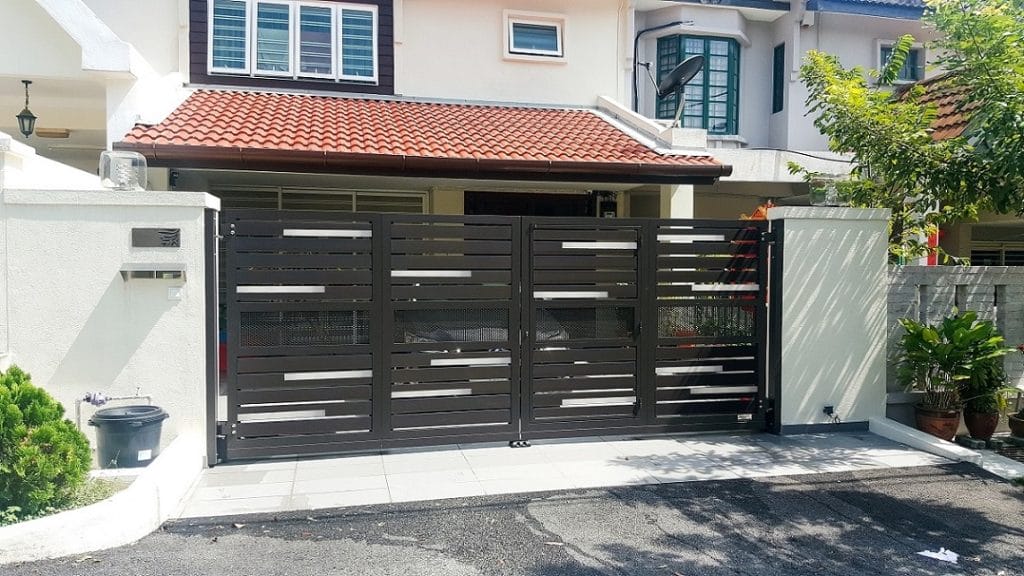 Experience the epitome of convenience with trackless gate. The DELUX UniGate effortlessly slide open and close along a trackless mechanism, guided by a motor customized with its patented 3 turning point arm lock system. Say goodbye to bulky gate tracks, reclaiming precious space on your property. Perfect for limited spaces or uneven terrains, trackless gates optimize available space while adding a touch of elegance to your overall house aesthetic.
Automated Operation. Embrace the future of gate systems with automated trackless gates. Effortlessly operate your gate remotely using a range of convenient methods like remote control, key fob, keypad, or smartphone app. No more manual gate handling—save time and effort, especially during harsh weather conditions or frequent entry/exit situations.
Connect with smart home system. A smart home system enables homeowners to remotely control their home's aspects using smartphones or connected devices, such as lights, gate, doors, and entertainment systems. It offers advanced security features like surveillance cameras, sensors, and smart locks for remote monitoring, alerts, and visitor access.
II. Fully Aluminium Security Door
Unleash convenience with fast lock system. DELUX AlutechDoor comes with a fast locking system revolutionizes the way you secure your home. With a simple twist of the door handle, this fully aluminum security door ensures swift and effortless access, eliminating the need for keys. Experience unparalleled convenience as locking your door becomes a seamless and hassle-free experience.
Emergency exit solution. Safety is paramount, especially during emergencies. Conventional doors may impede quick exits, but not the meticulously designed DELUX AlutechDoors. With a thoughtful quick escape feature, these doors enable secure and seamless exits without compromising on safety. Experience peace of mind knowing you can swiftly exit your home when every second counts.
III. Digital Lock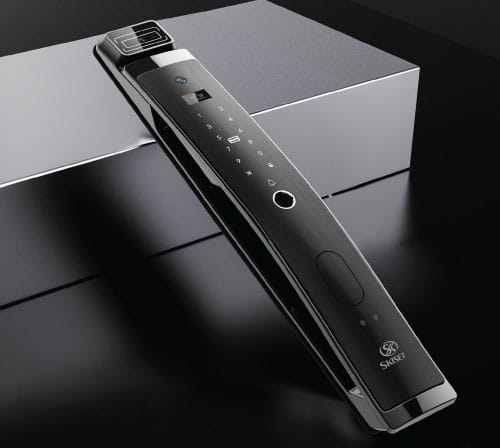 Various way to unlock the door. Say goodbye to traditional keys and welcome a variety of convenient unlocking methods. Use personalized codes, fingerprint recognition, or smartphone apps to effortlessly enter your home. Grant temporary access to family, guests, or service providers by assigning unique codes or sending digital keys remotely.
Synchronize with mobile application. Digital locks are compatible with smart home systems, allowing integration with other devices and automation. Homeowners can create personalized routines that unlock the door, adjust lighting, or set the temperature when they arrive home. Integration with voice assistants enables hands-free control, further enhancing convenience.
With these innovative solutions, your home becomes a heaven of convenience, security, and elegance. Embrace the future today and transform the way you interact with your living space. If you are interested in DELUX's products, you may visit our website at www.mydelux.com.my or contact us at +603 8066 8804 to find out more.