DELUX® Holdings (M) Sdn Bhd was founded in 2004 by 6 people and started in a factory that was less than 2000 square feet, specialises in customizing and handcrafting auto gates and doors to enhance the ambiance of residential spaces. At that time, we exclusively offered customized roofing services to consumers. Gradually, the products and services were recognized by customers. We expanded our product line, including window grilles, gates, and fences in order to delight clients by providing convenience and improving their lifestyle. On top of that, the material utilized has been expanded from stainless steel to antique art gate materials, giving customers a more comprehensive range of product design options.
In 2014, we introduced a set of aluminium trackless automatic folding gates in Malaysia. Our R&D focuses on what is visible on the surface and places a high cost on small inner parts, such as bearings. We developed the copper-bearing to address the problem of rusting and cracking from the traditional iron bearings, which leads to operating failures. Our production is becoming more technologically advanced, with 80 percent of our materials being machine-molded to ensure that the products made are standardized to reduce maintenance, as well as the sturdiness to ensure that they will not be damaged during transportation.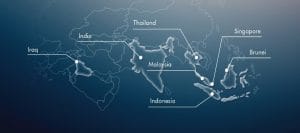 In 2014, our business gain a massive improvement and we have officially expanded our business not only in Malaysia but also to major cities in Southeast Asia. These include Brunei, Indonesia, Singapore, Thailand, India, and Iraq.
With all the achievements DELUX® Holdings (M) Sdn Bhd has made today, our company has earned multiple honors and awards, witnessing the success of DELUX to become the top auto gate manufacturer in Southeast Asia. In 2022, we have more than 1000 product designs and those are registered by the copyright law to preserve our rights from being imitated.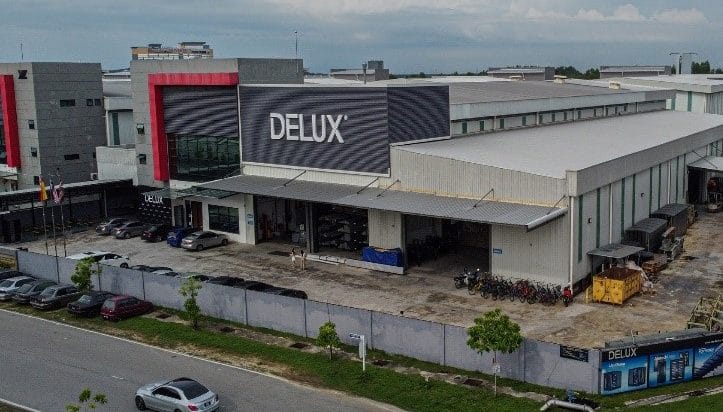 Up until now, DELUX® Holdings (M) Sdn Bhd's production department and office building occupy an area of more than 100,000 square feet with more than 130 employees. Our company aims to bring unique design & innovation to every customer and enhance their purchasing experience with us, by delivering premium quality products with professional service. Last but not least, DELUX® Holdings (M) Sdn Bhd's outlook for the next 10 years is to promote products to countries all over the world, demonstrating that Malaysia is capable of producing high-quality products and improving the industry's standard.
For more information, call 03-80668804 or 03-80749782, or check out www.mydelux.com.my.