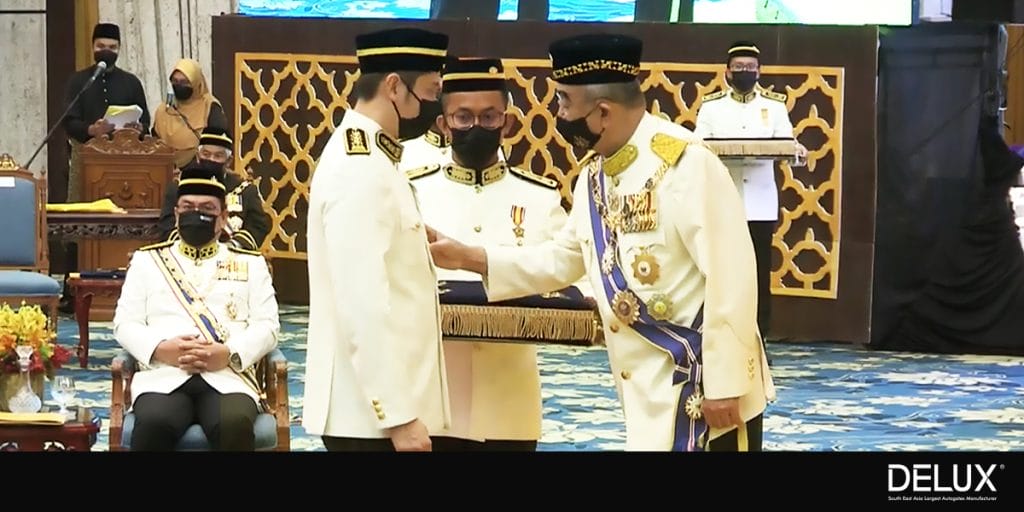 Congratulations to our Founder and Chairman, Dylan Chui on your Datukship in conjunction with Yang di-Pertua Negeri of Malacca's 72th Birthday.
Taking one step at a time, there's no quick path to success and all the success comes with a reason.
Dylan started his career in the iron work industry. In year 2004, he formed DELUX with his siblings and this year marked the 17th year of success.
Throughout these years, Dylan and team listened to the needs of the market in order to uplift the lifestyle; and finally with the hard work we have paid, we have successfully launched the first trackless autogate in the market and got patented.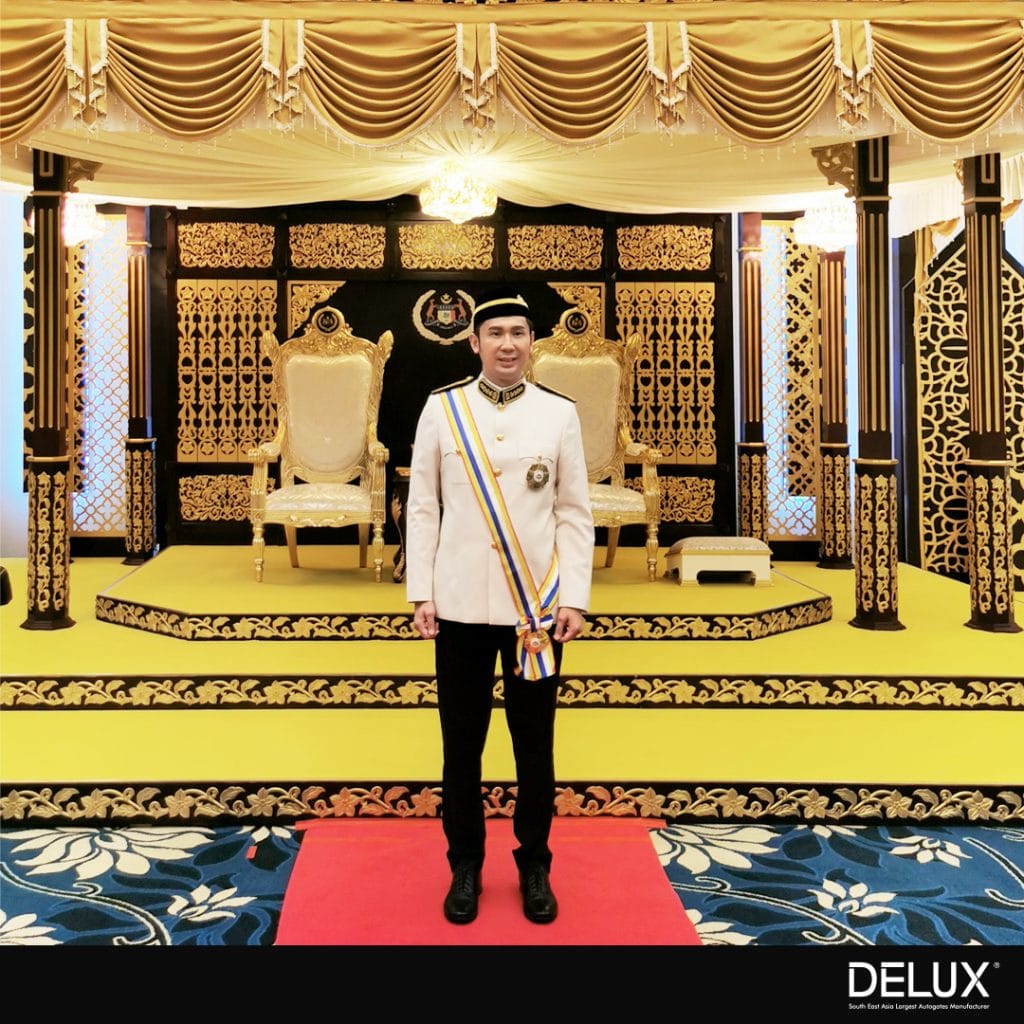 While Dylan is being recognised by the industry, he gets a stronger spark and more persistent on bringing DELUX to another level. Under his guidance, a perfect team was formed and DELUX was awarded even more industries awards, namely The Asia Pacific International Honesty Enterprise Keris Award, Sin Chew Business Excellence Awards, The Malaysia Book of Records and the list goes on.
As he always says, we must live with gratitude as it will make our life more fruity; hence, during the pandemic, he had contributed to the needy society, including his school SRJK (C) Han Ming Puchong.
Regardless of how high the peak is, as long as we step out, it will lead us the way.
With this new achievement, Dylan will continue with his mission to develop more quality products to enhance our life. Also, to build the biggest home safety products showroom in Malaysia, so that the consumers, our dealers, and international partners will have a unique experience.
Based in Malaysia, leads to international and contribute back to our lovely country.