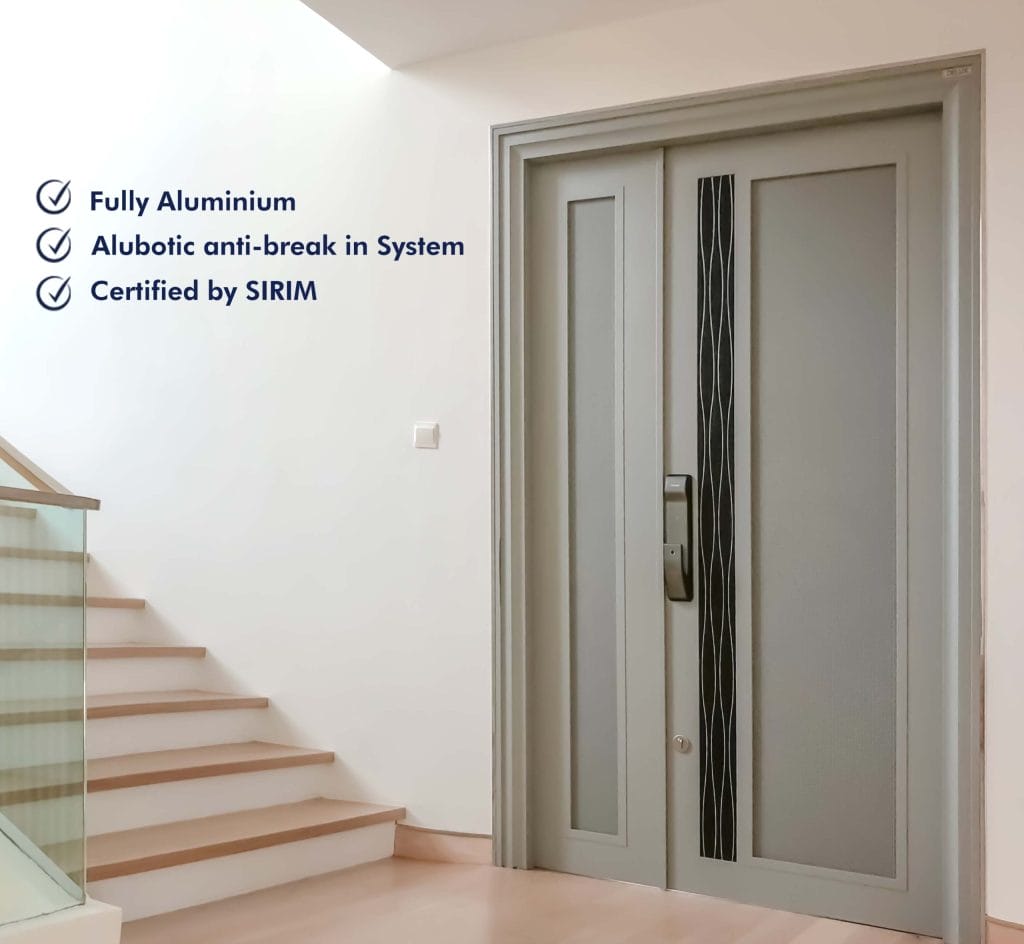 Many customers will visit DELUX showroom when they are busy renovating their home. And of course, many customers are very particular about the renovation budget. Despite the enthusiasm towards the product, customers will consider whether it exceeds their budget. However, without surveying other merchants in the market in terms of their designs and features, this will be a total false proposition.
The appearance and quality must be satisfactory when it comes to purchasing a security door. It is because home is where you go after a long day of work and where you will stay for an extended period. As a result, a high-quality security door can last as long as your home.
In fact, many people think the quality of the door doesn't really matter. Most families keep the door budget under RM3,000 because they believe that a door that can open and close is sufficient. With this price, consumers may be able to find paint-free iron doors or painted wooden doors, but the soundproofing and anti-break levels will be incompetent. Because the surface layer of the paint-free iron door is basically iron, but the inner layer is cardboards, with poor design sense and a short lifespan. While painted wooden doors are not in style, and someone must repaint them on a regular basis.
The door not only relates to the home's renovation grade but also represents its face.
The appearance may be easy to imitate, but the quality is difficult to surpass. The door's quality determines the quality of life. Choosing a good door will make your life worry-free.
High-quality security doors are designed and manufactured with greater attention to in details. Both products and services pay close attention to detail, from materials to accessories, from measurement to installation. However, low-cost security doors are likely produced with lower budget, hence they are unable to be compared to high-quality security doors in terms of their features and designs. Not to mention the after-sales service they offered.
Buy door, choose DELUX, live confidently and comfortably. Let us improve your quality of life together.
If you are interested in DELUX's products, you may visit our website at www.mydelux.com.my or contact us at +603 8066 8804 to find out more.